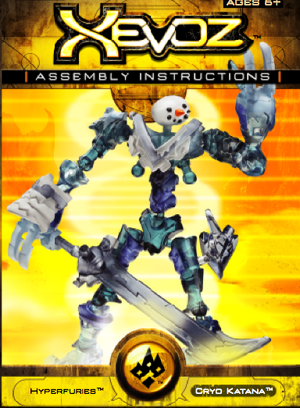 Cryo Katana are ice elementals of the Hyperfuries.
Bio
Unstoppable as a glacier, swift as an avalanche, these guys are stone cold masters of attack. Will work as mercenaries for anyone who will pay them their bounty of choice: the rare and perfect diamonds known as Dragon's Tears. Fools who come between them and a target soon find themselves in a deep freeze.
Weapons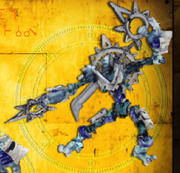 Ice Blade
Ice Talons
Ice Wheel Blades
Ice Blast from their mouth.
Ice Cog on their back, which can charge their attacks.
Trivia
It was going to be the blue virson of Inferno Fury but it never came out and ended up being this set.
This set has a snowman head.
Ad blocker interference detected!
Wikia is a free-to-use site that makes money from advertising. We have a modified experience for viewers using ad blockers

Wikia is not accessible if you've made further modifications. Remove the custom ad blocker rule(s) and the page will load as expected.