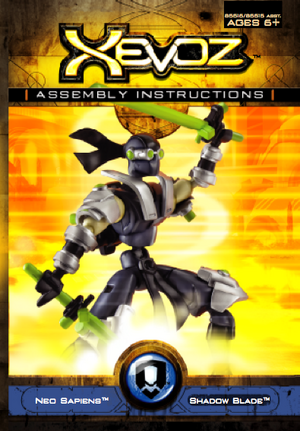 Shadow Blade are futuristic ninjas of the Neo Sapiens.
Bio
Solitary stealth fighters. Masters of a martial art called Kora Skiro, or "Walking Shadow", which allows them to seemingly disappear at will. Trained at a secret temple in the Janu Mountains to harness the winds and generate attacks of legendary power. Known to carry the ancient and lethal Molecule Blade.
Weapons
Molecule Blade
Molecule Nunchaku
Kora Skiro Ninjutsu
Ad blocker interference detected!
Wikia is a free-to-use site that makes money from advertising. We have a modified experience for viewers using ad blockers

Wikia is not accessible if you've made further modifications. Remove the custom ad blocker rule(s) and the page will load as expected.